05.04.2012
11.07.2011
29.06.2011

Discovery Pubcrawl - TONIGHT - June 29, 2011
It's time to do another inexpensive tour of the city! The weather is perfect, so let's hit some patios!
You get transportation between six mystery bars in the most pimped-out bus in Toronto (dancefloor included), first round of drinks on us, drink specials at every bar (cause hey, that's what we do here), chance to win prizes, free swag, and good times!
Grab your tickets this week and meet us on June 29th, 7:30PM, at FIONN MacCOOL's 310 Front Street West And SLEEMAN is joining us on this tour .... this can only mean 'notoriously good' things!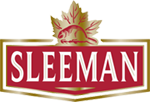 $30 / person get your tickets now at The Hideout
Meeting at: Fionn MacCool's - click for map and specials
Ending at: The Hideout - click for map and specials
---
09.04.2011

Discovery Pubcrawl April 27, 2011
Welcome to the spring edition of TorontoDrinksWeekly.com's Discovery Pubcrawls. We have SIX great places to check out - each with a different atmosphere and something unique to offer. And we're getting around the city in the most pimped-out bus you can imagine .... it has a dancefloor in the back .... really.
The pubcrawl not only includes transportation on the party bus, but we will buy your first two round of drinks, food, prizes and an awesome affordable night out!

But most importantly, because TorontoDrinksWeekly.com is your guide and your connection to this city's drink specials, we have set up great deals at every stop just for this tour!
$50 / person get your tickets now at The Hideout

Meeting at: Grace O'Malleys at - click for map and specials
Ending at: The Hideout - click for map and specials
---